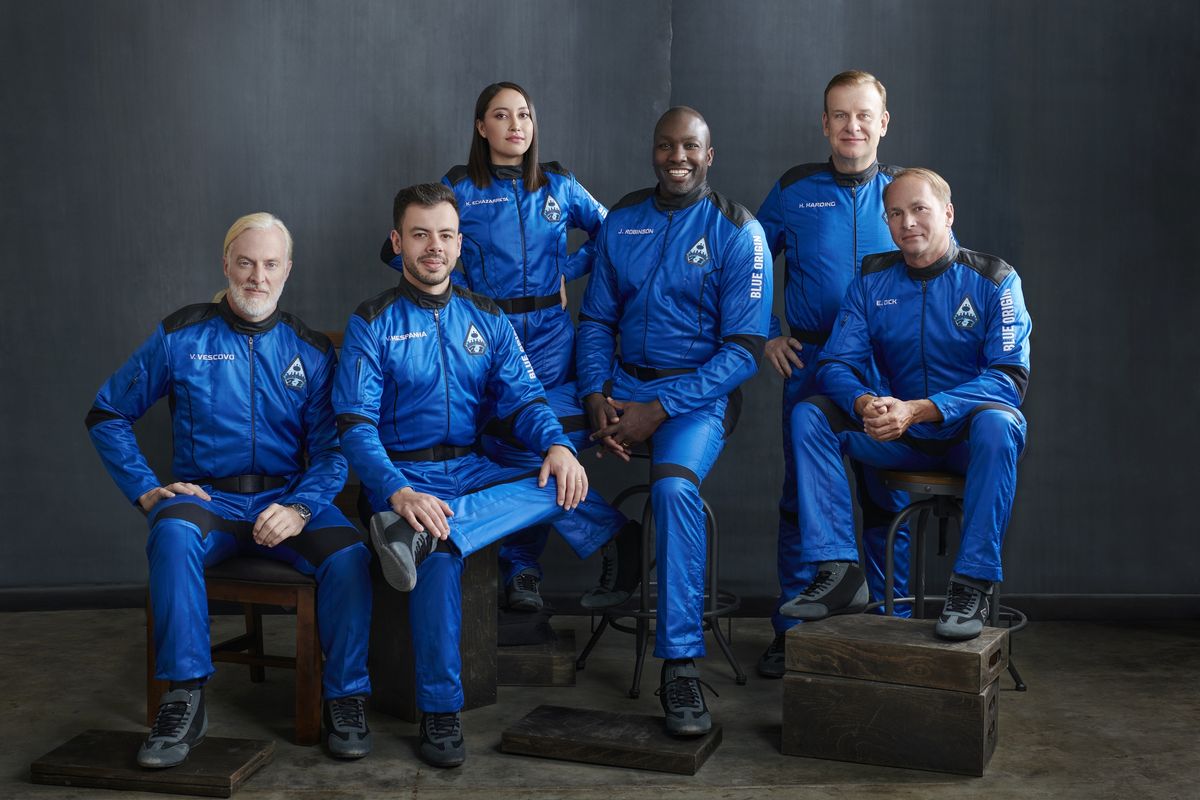 Blue Origin's fifth manned spaceflight, a mission called NS-21, is scheduled to launch from the company's site in West Texas on June 4, 2022.
On NS-21, Blue Origin's New Shepard vehicle will carry six people – Katya Echazarreta, Victor Correa Hespanha, Jaison Robinson, Victor Vescovo, Hamish Harding and Evan Dick – to suborbital space and back.
Echazarreta, 26, will become the first woman born in Mexico and the youngest American to reach space. Dick would become the very first New Shepard crew member to repeat; it also participated in the NS-19 mission, launched in December 2021.
You can read more about the six passengers in our NS-21 crew member story. And you can see photos of the spaceflyers and their mission here in this gallery.
Related: Blue Origin's NS-21 mission (reference)