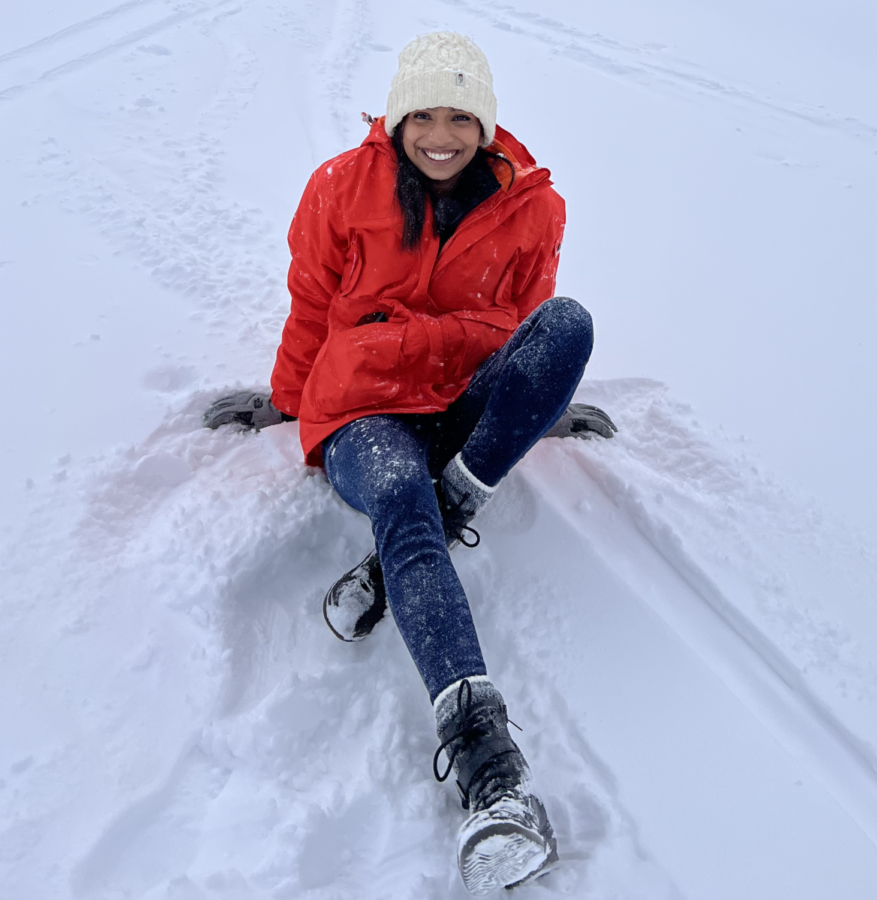 USG to be overhauled as Hari and new finance VP Basil Yaseen promise change in organizational structure
On April 15-16, students at Case Western Reserve University elected their peers to represent them on the Undergraduate Student Government (USG) for the upcoming 2022-2023 academic year. Leading the ballot was third-year biology student Ananya Hari, who ran unopposed to be the next USG president, having previously served as USG's vice president of student life, president of the Food Sub-Committee and Chair of the Feedback Sub-Committee.
In his letter of intent to run for the position, Hari pointed to his co-author of USG's "Resolution for Guaranteed Housing for All CWRU Undergraduate Students" who spearheaded the CWRU administration to reverse course on housing policy changeits work in improving transportation systems on campus and its role in setting up the Physical Resource Center live. But if you ask her about her favorite initiatives she participated in at USG, she gives a different answer.
"One initiative that I really liked was that we did our lighting rounds…And it was very overwhelming because in first grade; I didn't know what I was doing. And so I organized this group of people to walk around campus and find out where there is lighting or [where] there is not enough lighting for security reasons," Hari said. "And from that, I think we've changed over 200 lights on campus. And [CWRU] like to do this thing where they have aesthetic lighting, [but] it just doesn't help, so we changed that to LED lights.
Some of Hari's other favorite USG initiatives include adding water bottle filters to freshman dorms, as well as the upcoming "Night Link" – a GreenLink shuttle that will run at night so students don't don't have to rely on Safe Rides all the time. She also notes the importance of USG's continued work to ensure the meal plan is suitable for food-insecure students, as well as those who are unable to use their meals during a week but still wish to keep them for the future. —like students observing Ramadan.
As for the future of the USG, Hari's goal is to review the internal structure of the organization and ensure that operations run smoothly. While his plans may seem simplistic, they are crucial to the continued functioning of USG and all clubs under his jurisdiction.
"My main goal is this: next year I want to redo a lot of our statutes and put more checks and balances in our [vice presidents]…especially vice president of finance after this year. I just want to put checks and balances—not take power away, but [ensure] all major decisions that are made go through [General Assembly] and go through [the USG Executive Committee]."
While Hari didn't explicitly mention what specific action causes her to look at USG's bylaws, especially regarding the vice president of finance, a lot can be inferred. Over the past year, the USG Finance Committee has struggled, failed their SEC Allocations Committee (AC) audit last semester due to tracking error and underspending of funds and creating a misguided plan create an endowment using $250,000 of student funds that USG never spent. This effort eventually had to be halted by HQ and the CWRU General Counsel's Office. This was all happening as USG remained strict with its club funding guidelines, which led to various student organizations being underfunded despite USG's huge cash position.
To that effect, USG's new vice president of finance, sophomore biology student Basil Yaseen, has promised to overhaul USG's current club funding system.
"I'm trying to revamp the whole system basically. I think what we have at the moment—and I know a lot of clubs agree—[is that] USG is a bit too stingy," Yaseen said. "I want to create a system where clubs can get as much money as we can give them and use that money as they need for this club."
Yaseen further explained that he felt USG's current funding guidelines were too strict: "At some clubs, even if they need $20,000, we give them around $50. [or] $500, just 'cause that's all we can give 'em [according to] Guiding lines."
Yaseen also promised to work more closely with the board to ensure USG finances are on track and used effectively. Plans are yet to be finalized as to how to ensure clubs get the funding they need, but Yaseen and Hari said they have jointly developed a framework which they hope to implement next semester. .
Another major motivation for Hari to run for USG President was the increase in tuition at the CWRU, with a 5% increase planned for students returning next year. Much of his platform when running for president advocated a tuition "grandfather clause," which would cap tuition for returning students at the rate they paid the first year. .
"I came here hoping for a certain amount of money. And then three years later, I pay another $10,000 and I'm like, 'What's going on?' said Hari. "I came to [CWRU] with a four year plan on how much money I plan to spend here. And now you can't—[in] my freshman year – tell me I have to spend an extra $30,000… This is financially insensitive to students, especially [those] in need. I had friends who can no longer afford [CWRU] and had to transfer. I just don't like that to happen.
Although Hari acknowledges that the CWRU covers all costs based on need through its financial aid system, she pushes back against the idea that it works for all students.
"It assumes that everyone's parents [are] able to pay for everything financial aid doesn't cover, right? This assumes that the parents actually help pay for the child's tuition and that the students do not take out loans… I am an international student, I do not receive need-based financial aid. It's all my money," Hari said. "It's the same with housing. I've had students who were in their second year who went to housing in their second year, and they were moved because they didn't have enough housing in their second year, and they're in [Stephanie Tubbs Jones Residence Hall] or The Village… but then you have to pay another $2,000 or something, but that wasn't even their choice.
On housing, Hari made her thoughts on the administration's plan to expand the student body clear when she co-authored the aforementioned housing resolution and will continue to advocate against continued expansion as as president of the USG.
"I'm not here to make an enemy of President Kaler or anything. But I will probably be pushing very strongly that we first increase our resources, and everything else on campus, before we start expanding our student body," Hari continued. "It's ridiculous in some ways [where]for example, mental health resources [are] barely able to cover students now, and now we have even more to come.
Ultimately, Hari expressed gratitude that USG is able to act as the voice of the student body to the CWRU administration and that the administration is generally responsive to student concerns, but emphasized that more can be done:
"The fact that USG can do what it does is crazy because in other schools it just doesn't happen. Most universities don't care, but at the same time, since [USG] exists, I wish [CWRU] would listen [and] ask us first for opinions before you do anything and then say, "Oh, the students don't like that." To the right?"